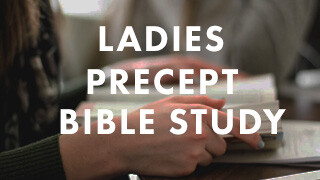 Every Tuesday from 10/03/2023 to 11/14/2023
Oct 3 through Nov 14 | 6:30-8:30pm | Room 114
"Lord, Teach Me to Study the Bible"- this introductory Precept course will help new believers and those who have been reading God's Word for years.
Discover how to study God's Word inductively Oct. 3-Nov. 14. Tuesdays 9:30-11:30 a.m. OR 6:30-8:30 p.m. in Room 114.
Books are $15.00 payable first day of class. Class size is limited; to reserve your seat for either class, please sign up at the Registration Desk.
Contact SheriMeyers with questions 847-732-4673.