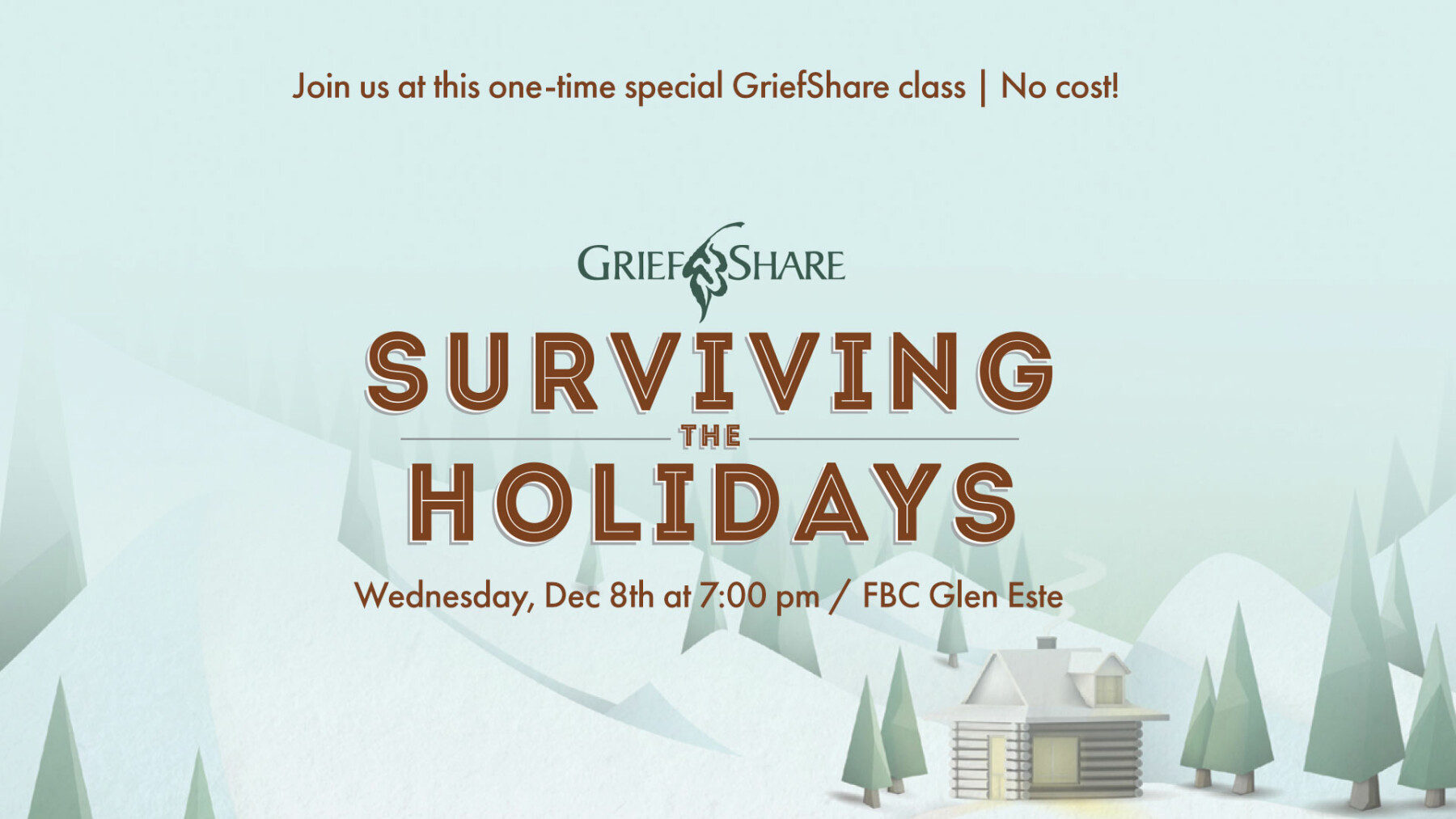 Wednesday, December 08, 2021
The holidays can be tough. Are you grieving? Do you know someone who is?
FBC Glen Este is hosting this one-time special GriefShare class at no cost to you!
Come join us on December 8th (Wednesday) at 7:00 PM. You will see signs at our Welcome Center pointing you to where the class will be held.
For us to plan for the event accordingly, please use the online form below to sign-up. Thank you!